Power Phone Book presents new generation
of organizers. It alongside with standard for modern organizers by possibilities,
in addition allows the owner, at desire, adjust the access to data through
Internet, from any point of world. Providing herewith high degree of safety
of Your data. You can use backup/restore functions.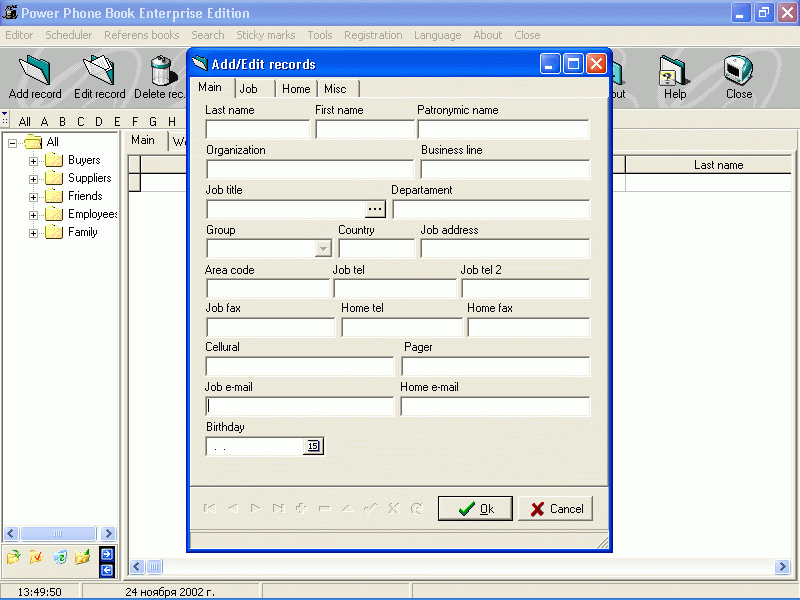 power phone book personal edition 1.25